Contents
Making Way for Nature – Tayside's Biodiversity Villages.
Using the Toolkit
10% for Wildlife (PKC)
Ancient Tree Hunt (Ancient Tree Inventory)
Business of Biodiversity Champions.
Citizen Science for All – Every Action Counts.
Discovering our Local Mammals (Trail Cameras)
Farmland Bird Initiative.
Geodiversity Trail/Interpretation.
Green Graveyard Initiative.
Heritage Trail – linking local historic sites with biodiversity.
Homes for Wildlife.
INNS Mapping (Invasive Non-Native Species)
Living Roofs Initiatives.
Mind the Gap & Going the Whole Hog (Hedgehog) Projects.
New Orchards, Old Orchards.
Perth & Kinross Tree Wardens.
Safeguarding our Amphibians & Pond Doctor Projects.
Safeguarding our Pollinators.
School & Church Bats Project
SuDS (Sustainable Urban Drainage), Swales & Raingardens.
Saving our Swifts – the Swift Conservation Project
Urban Greenspace Projects.
Village or Town Tree Trails (Tree Council App)
Wildlife in the Rough.
Wildlife Trees & Edible Hedge Projects.
Wildlife Words, Wildlife Art, Wildlife Sounds
ZoomIn2 Time-Lapse Photography Project
Innovative Project Ideas
Existing Projects
Action Plan Template
The Way Forward
Case Studies: Blairgowrie & Rattray; St Madoes & Glencarse; Guildtown
Acknowledgements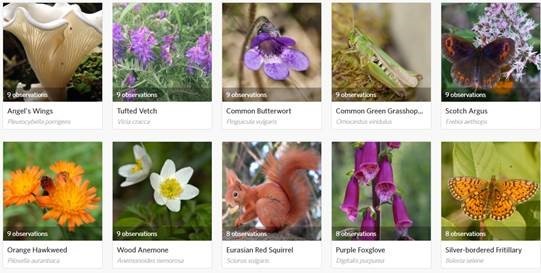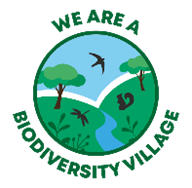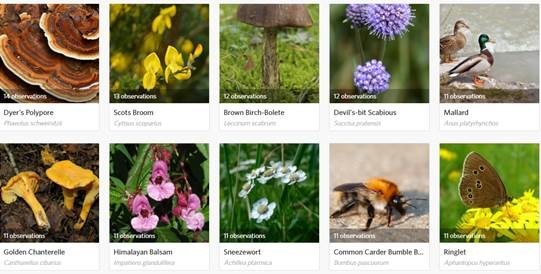 This toolkit will be published online to encourage new Biodiversity Villages, Towns and Neighbourhoods to choose which of the nature-based projects they would like to take forward. A minimum of five projects is proposed to be part of each settlement-based project but we hope many more will be added in different phases. Each community is different in its capacity so each settlement will be unique.
Some of these projects have been in existence for a long time, others are a fairly new addition – and as the process is dynamic, the Toolkit will be edited occasionally so that innovative ideas and opportunities  are incorporated and communities can continue to enjoy a suite of initiatives that bring them into the heart of local action.
The current biodiversity crisis may be global but in true Local Agenda 21 style we must come together at the local level to make a real change. Sustainable development is a community issue which must involve all sections of society – community groups, businesses and minorities. At this level we find the most enthusiasm and commitment – we are, after all, being given the opportunity to look after our own backyard and share it the best we can with the wildlife which is also part of that space. We can bring together everyone's different talents and expertise (and add to it as the projects progress). We need to think small to ultimately think big. We hope the Biodiversity Villages, Towns & Neighbourhoods Initiative will be a key vehicle to turning things round locally – and bring people together in the process to safeguard not just our wildlife but also the habitats and surroundings we – and the wildlife – need to survive.
This project is listed as a target in the Urban Ecosystems Actions Schedule in the 2nd Edition Tayside Biodiversity Action Plan (2016-2026). It is at the heart of the Partnership's Vision –
"By 2030 Tayside will have a fully functioning ecosystem network; visitors and residents alike will be able to learn about the area's rich biodiversity and will be keen to protect and enhance it.
Both the rural and urban environment will be delivering benefits essential for everyone, from helping to reduce flooding, assisting species to adapt to climate change, and ensuring there is
no further loss of biodiversity".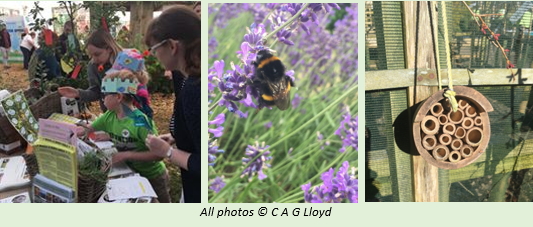 Throughout the past two decades the Tayside Biodiversity Partnership has piloted over seventy projects to help safeguard our local biodiversity. The new Biodiversity Villages, Towns & Neighbourhoods Initiative is a largescale community-led project which will not just safeguard the locally-important wildlife that shares our spaces but will directly enable local people of all ages and abilities to learn about – and enjoy – the rich wildlife they share their surroundings with.
Making Way for Nature – Tayside's Biodiversity Villages will work across Perth & Kinross. There is interest, already, in expanding the concept to other settlements (towns, neighbourhoods/suburbs and villages) across Scotland. This Toolkit will give guidance to communities so that they can choose from a suite of projects, add existing ones from the locality that are already underway, and also suggest new projects to integrate into the overall project. This means that although each community will have a core set of projects to work to, in essence each community project will be a unique mix of initiatives. Nor will we stay within the bounds of the settlement itself – we hope to focus on the "little things that matter", expanding into the surrounding farmland, woodlands and uplands, encouraging land management for the needs of biodiversity as a whole.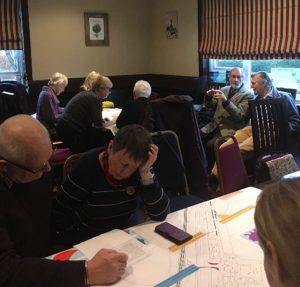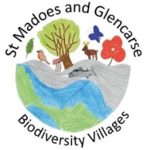 Each individual village project will have a different mix of community groups – we will be working with Community Planning Partnerships, Development Trusts, Climate Cafes, In Bloom groups, community councils, local churches and schools, plus, of course, the local authority planning and greenspace teams and the Greenspace Rangers. Each of these groups will add leverage to the projects, and their local knowledge will be central to the success of the projects. Nationally, EcoCongregation Scotland, The Conservation Volunteers, Butterfly Conservation (Scotland) and other organisations are all offering some input. Where there are designated B-Lines, we will work with Buglife Scotland to integrate our projects.
From the outset, the local community can be part of an informal mapping exercise to ensure everyone has a say and as many local groups as possible are included. The maps will be updated with achievements as the project progresses and will show how far the settlement has come at key points during the life of the project.
When the time is right, each local community will be invited to host an exhibition of its achievements and by the end of the project each settlement will have created its own Community Biodiversity Action Plan to provide a legacy of ongoing projects and guiding future ones. Importantly, the Action Plan will ensure the focus remains on the local species and habitats the community is aiming to safeguard well into the future and will link directly into the Tayside Action Plan – New LBAP 2016-26 – Tayside Biodiversity.
The document lists projects that a new Biodiversity Village, Town or Neighbourhood could include in its Community Biodiversity Action Plan – or to simply set up its own biodiversity projects. Listed under each project is an overview of the project as well a list of potential tasks, and a procedure for the given project, if appropriate. Below this there is a list of important questions for you (the community) to answer to start the planning process and find out how viable it may be. At the end of each listed project there is further information, which includes links to useful sources.
When the shortlist is provisionally agreed, please contact the Tayside Biodiversity Partnership and an informal meeting will be arranged to answer any questions and provide guidance as to "what is next". A simple Action Plan can be drawn up to see if it will be necessary to phase your choice of projects and which of the projects can be started without much effort. Funding can be discussed at the same time – some of the projects will need very little funding or be funded easily, others may need more time and more planning.
Communities are welcome to choose the minimum of five projects and just start one, delaying the rest as funds and capacity increases. Each community will be unique but there will be a common theme of each community taking care of its own biodiversity and encouraging as many people as possible to get involved in however small a way. There is more information in the "The Way Forward" section at the end of the Toolkit.
Acronyms
TBP: Tayside Biodiversity Partnership / PKC: Perth & Kinross Council
LNCS: Local Nature Conservation Sites/GIS: Geographic Info System